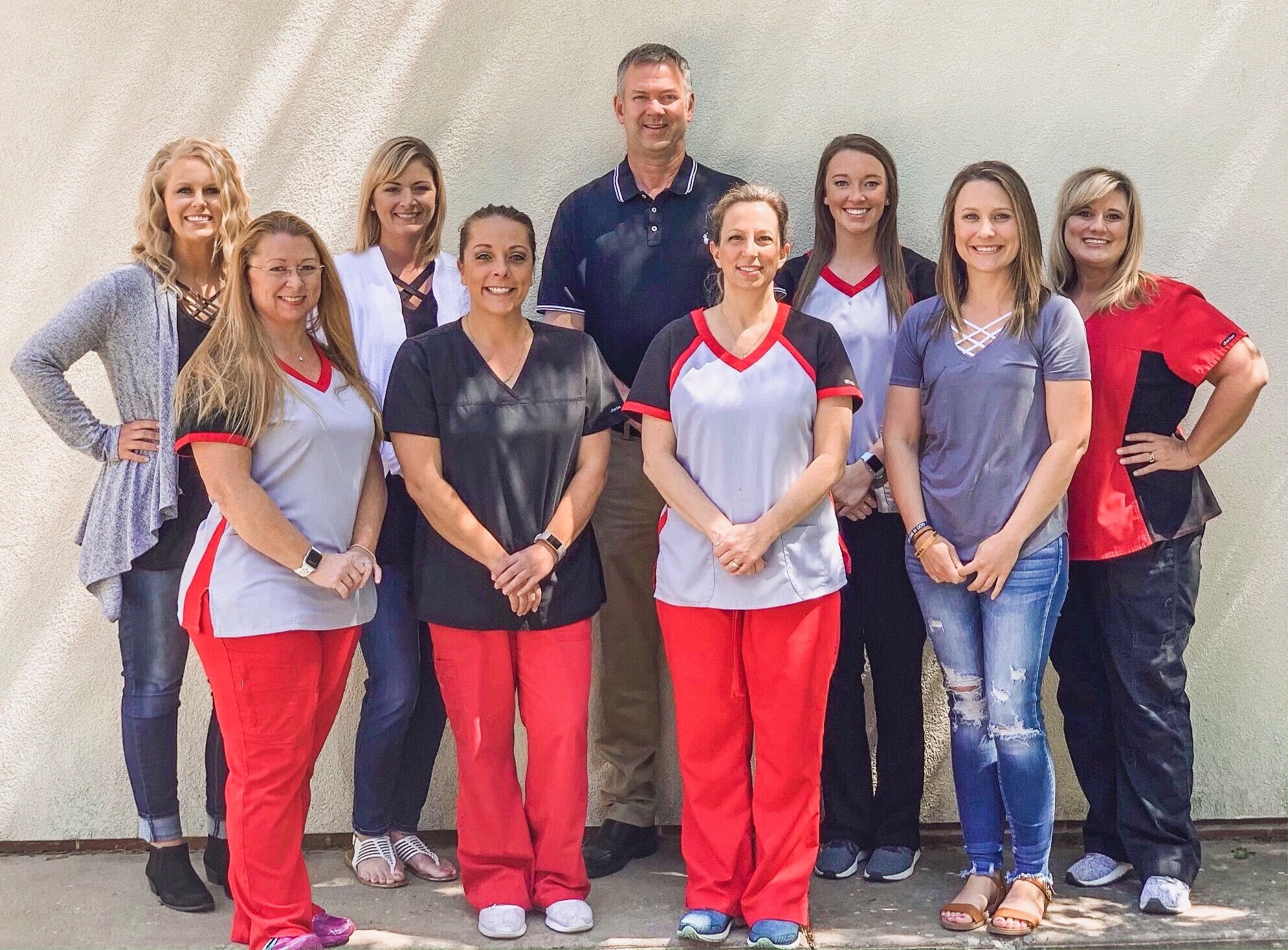 Welcome! Dr. Michael Rack is a dedicated Topeka dentist who continuously looks to provide the most advanced dental treatment to his patients. Dental treatments are customized to ensure that the needs of each patient are met.
Our office believes in effective communication. By working with our patients to develop an understanding of desired results and dental needs, we are able to address our patients' concerns efficiently and effectively.
When you feel relaxed, dental work goes quickly and comfortable. That's why we choose experienced employees who go to great lengths to alleviate your anxiety and respond to your needs. We've assembled a strong, helpful team to transition you through the entire process of dental care. From the first time you call or walk through our door, you'll be greeted by two smart, cheerful receptionists. They will book an appointment to suit your schedule, even if that means morning, lunch, or afternoon appointments. Once your treatment plan is established, the administrative staff helps you work out financial arrangements and unravel the complexities of insurance coverage so that you can recoup the maximum amount of money due to you from your insurance carrier. We go out of our way to help patients understand their insurance coverage, and we will file the claims on your behalf. We accept most major credit cards, cash, or check.
Under Dr. Rack's direction, our excellent registered dental hygienists, licensed by the State of Kansas, handle cleaning and the prevention and treatment of gum disease. One of our well trained assistants will work with Dr. Rack when you're in the chair to make sure procedures go smoothly and quickly.
Cleanliness is our mantra. Together we are proud to exceed the standards in many ways. The use of super sanitary disposable items, masks, scrubs, and gloves, heat sterilized handpieces and total room disinfection after every patient are all strictly enforced all day every day.
Fine details of your healthcare matter to us. For example, our team uses digital sensors and software to minimize X-ray exposure.
It is our greatest hope that you won't feel a thing in our office except joy and perhaps, gratitude.